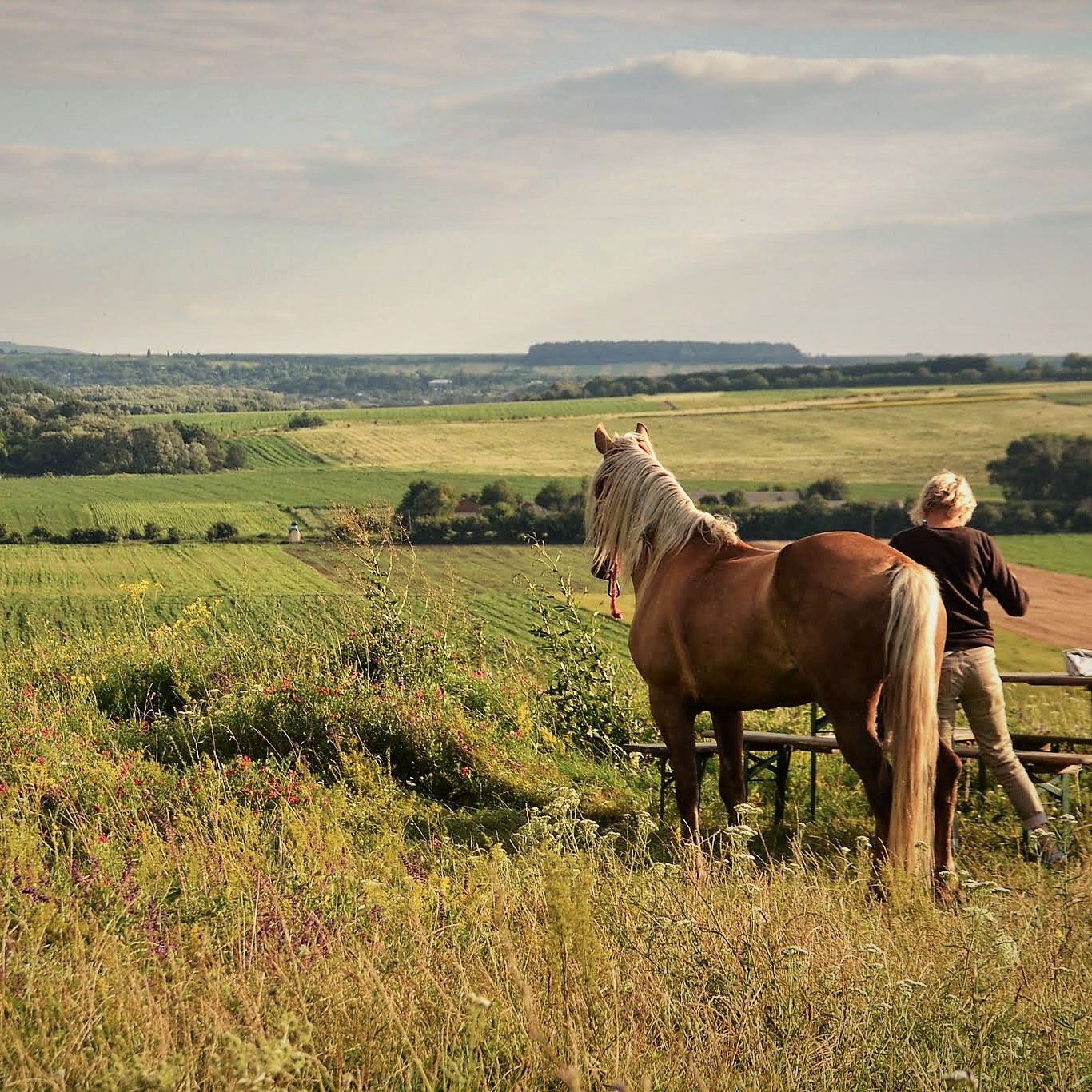 Zbruch Valley
Ukraine
There is no better recipe for an adventure than beautiful Ukraine, feisty horses and a party of galloping Dirty Hooves! We will toast, feast on pelmeni and tell tales by the bonfire when the night falls. The Zbruch trek is recommended both for greenhorns and hardened veterans!
Days overall

Days in saddle

Group size

Available

Standard

Cossack's adventure (tents, washing in rivers)

Food

local cuisine, vegetarian meals available

Skills
A journey to the Zbruch valley is a time travel indeed. There is no Internet connection here, no telephone coverage or running water. Instead, you enter a world where time passes differently – no one is in a hurry and days lazily pass by. We bathe our faces in the Sun, traversing the endless fields. We push blood through our hearts with a fast gallop when we feel like it. During breaks, we eat dried fish and sip on cold beer. When the evening comes, we sit by the bonfire and listen to the silence.
We mostly use Ukrainian Riding Horses. It's an extraordinarily versatile race bred for sporting purposes. Our horses have a race-horse heritage. While similar to the Thoroughbred horses, they are stronger and more obedient.
A typical daily route takes around 6 hours on horseback (or more, if the party is lost during the orienteering). We set off and finish in our base in Monastyrok (Монастирок). It's a small town by the Seret river, some 320 kilometers away from the Polish border. We are going to spend full seven days in the saddle.
What is included in this tour?
Items that are included in the cost of tour price.
Tent accommodation (it is also possible to stay overnight in a room or in the stable in our Monastyrok base)
Alimentation in Monastyrok and on the road (breakfasts and dinners; you can make sandwiches yourself for lunch)
A company of an experienced guide
A horse with a complete tack
Tourist insurance covering high risk sports
What is not included in this tour?
Items that are not included in the cost of tour price.
Arrival cost (it's most convenient to use a car, but it's also possible to get there by public transport)

Minor expenses (souvenirs, extra snacks, etc.)
Day 1

Arrival

The riders meet in Monastyrok. It is now time to rest after the travel, have a proper meal and inspect the horses. In the spare time, it is worth taking a walk to the Seret riverbank and have a swim. In the evening, there is a ceremonial welcoming supper and afterwards the guide chooses a horse for everyone.

Days 2 - 8

A horseback adventure

We devote the first two days to reach Zbruchanskie (Збручанське), passing Krzywcze (Кривче) or Synkiv. The road to Szydłowce (Шидлівці) goes upstream. We stop to camp in Trójca (Трійця) and sometimes in the vicinity of Zbryj (Збриж). From Szydłowce we retreat to Monastyrok through Sidorów (Сидорів) and Lanivtsi (Ланівці).

Day9

Going back home

In the morning we have breakfast together. There is no hurry, but all companions, one by one, gradually embark on a journey back home.
The guide might modify the route according to weather conditions and group's riding skills.
We spend the nights in tents and sleep on thick military mattresses. We provide full alimentation and alcohol. The first and the last night are spent in Monastyrok, all the remaining ones on the road.
You may find Ukrainian cuisine somewhat fattening. The meals are simple, but really tasty nonetheless. At all times you will have access to the kitchen with a fridge full of beer and other beverages.
During the breaks, the party often stops by the village shops to have a sip of kvass or beer. You may snack on dried fish, cheese or sweets (e.g. sunflower halvah).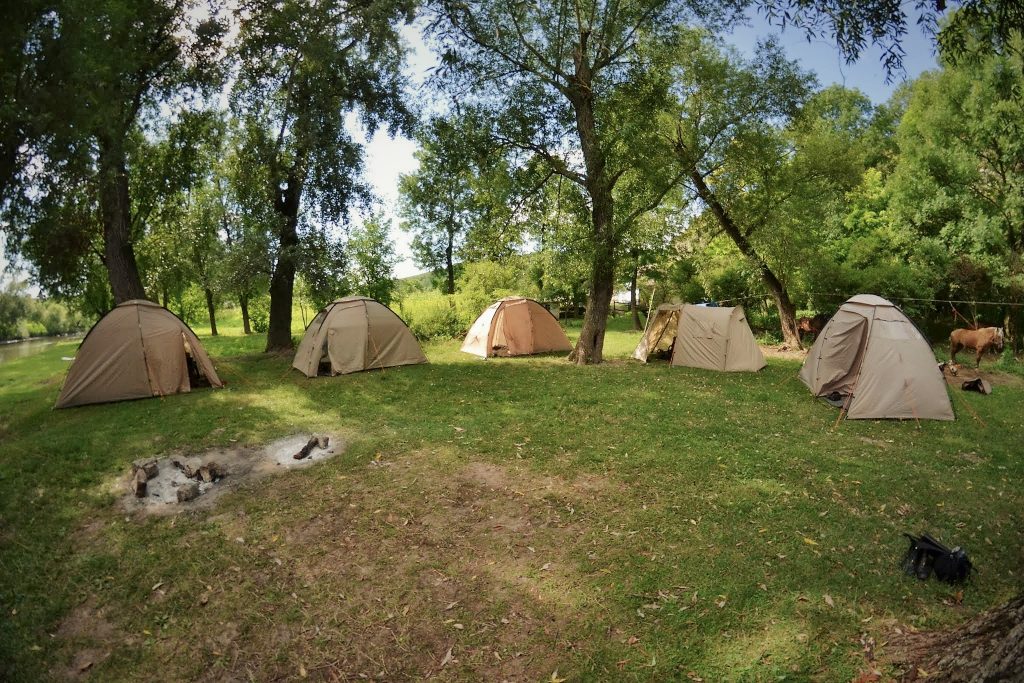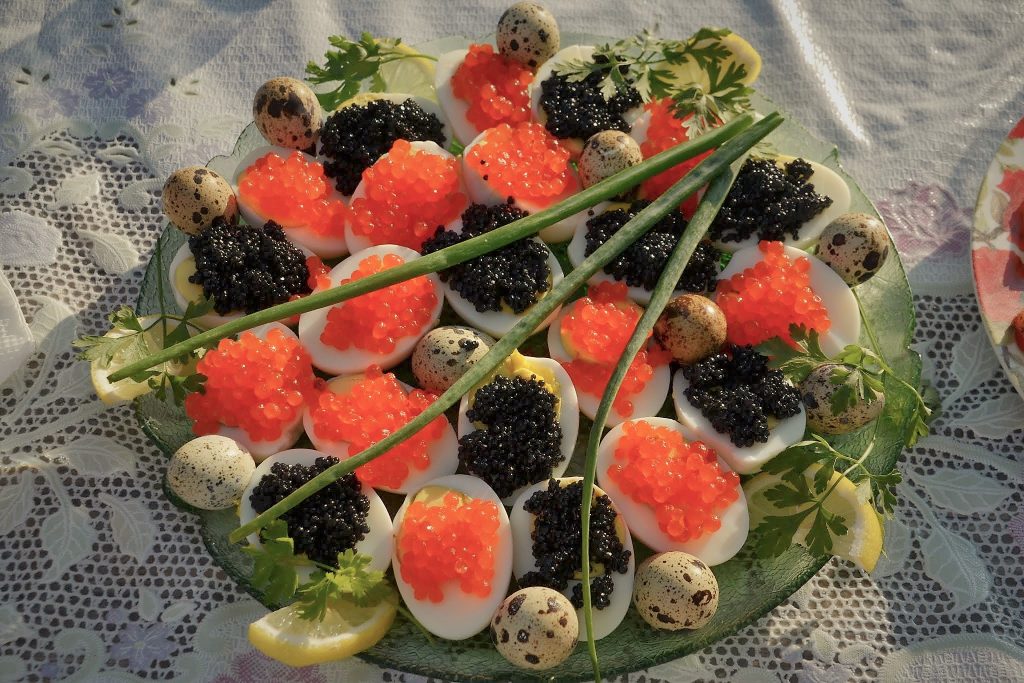 Riding equipment
We have a decent collection of various saddles in our Monastyrok base, but we mostly use trail-riding saddles during our treks. The saddles are comfortable, usually imported from Poland.
The horsecloths are equipped with small travelling bags, but it's better to keep your personal belongings (documents, money, phone) with you (the bags can't be safely locked and items could fall out during a fast gallop).
We use traditional bridles in Ukraine; we also use bits.
What you should take with you?
During our Ukrainian treks, we are assisted by a spacious car that carries the luggage, a mobile field kitchen and the camping equipment. All of the luggage is left behind in the camp every morning and then transported to the next location.
passport
cash, preferably UAH
electronic devices, e.g. camera
flashlight; head flashlights are quite handy
sunscreen
mosquito repellent
head cover against the Sun
riding equipment (Jodhpur boots, gloves, etc.)
raincoat
sleeping bag
headrest, e.g. a sweater in a pillowcase or a tourist pillow
flip-flops for showering
swimsuit
optional: straps to attach a raincoat to the saddle